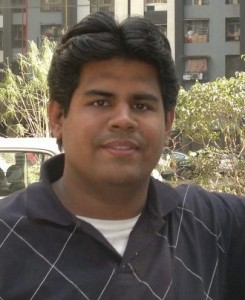 Rohit Shetty Academically a Chemical Engineer Dip and B-Tech. He is an Author of the book "Silent Voices" published in the year 2011. Born and brought up in Mumbai. Rohit started writing at the age of twelve. He wrote for himself and dreamt of being a published author since childhood. When in school a particular friend of his gave him a technique to remember things in a rhythmic form. While doing this for a geography lesson it turned out to be a poetry. That was the day in school and today he has a collection of 450+ English Poems. His one poem has been published in "The International Book of Poetry" in the year 2001 and also in the book "Silent Solitude" by Kevin Lavin "An Anthology of poems by amateur poets". His few poems were published in Mulund Plus (NOW KNOWN AS MULUND POWAI PLUS) a sub division of The Times Of India in the year 2004. Writing became his passion which he mostly does when the night sleeps.
His list of Books include
1. Silent Voices
2. Breaking Silence
3. Breaking Silence 2
4. Breaking Silence 3
5. Breaking Silence 4
6. Colours
7. Murdered To Moksha
Being referred as the record man of the literary field he has many records and awards to his list of accolades. Prominent among of them being the India Book of records with which he has been felicitated twice, and consequent felicitation by MPCC President Mr Manikrao Thakre and MLC Mr Charan Singh Sapra at the grand finale of the Mulund Festival in 2012 .
A National Record holder in the field of literary, Rohit writes as a hobby and is currently into his family business based in Mumbai.
He can be contacted at rohitnshetty@gmail.com
Blog: http://rohitnshetty.blogspot.in
Website: www.rohitnshetty.com