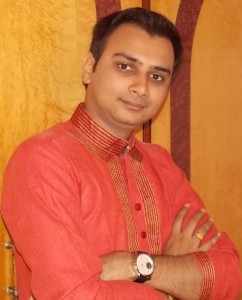 A Sagittarian by nature and hence hopelessly romantic by heart (termed by his wife) which he begs to differ, a banker by vocation, a blogger by leisure pursuit and an aspiring writer.
Have been taken to reading and blogging since last one year and reading and writing romance seems to be his forte, along with poems, haiku and erotica.
His only dream is to see himself as a successful author and 'Minds @Work 2′ is the stepping stone for his dream to come true. He blogs jointly with his wife at: http://ponderingtwo.blogspot.in
His mantra for life is : Cheers, Keep Smiling & Embrace Love.